Yasi Shaker (She,her,hers)
---
Major: Psychology
Minor: Anthropology & Sociology (ANSO)
Concentration: Environmental Studies

Email: Yasamin.shaker16@kzoo.edu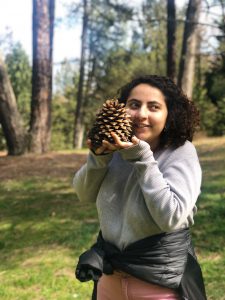 What are you passionate about?
I am passionate about social and environmental justice. I believe interdisciplinary and intersectional work and ideas are essential for social and environmental change.
Research interests:
Environmental justice, food security and sovereignty, urban agriculture, and environmental psychology.
Career Goals:
I am hoping to gain research, teaching, and leadership positions in environmental studies.
Anything else?
Please feel free to reach out if you have any questions about the Environmental Studies department or if you just want to talk/learn about environmental and food justice issues!